Meet your Chiropractor
At Back to Living Chiropractic, our chiropractor on staff, Dr Louise Blair offer's you the benefit of her expertise. We look forward to meeting you!
Meet Dr. Louise Blair (Chiropractor)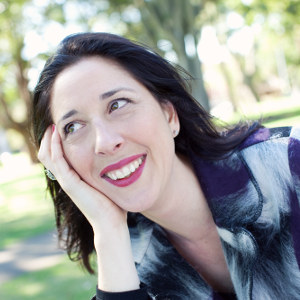 Discovering a Natural Solution
After experiencing years of painful headaches and missed time from school, a chiropractor transformed Louise's life and set her on a new career path. She'd intended on becoming a neurosurgeon, but her experience with chiropractic changed her mind.
I was drawn to doing something different and walking to my own beat.
She attended Macquarie University, where she'd been introduced to techniques such as Applied Kinesiology and Activator. There, she also discovered that chiropractic wasn't just for pain relief.
It's about improving the connection between brain and body. It can make such a difference in someone's life.
Joining the Wellington Community
Since graduating, Louise has undertaken regular courses to continue learning. She is a Certified Posture Expert and is currently completing the Postural Neurology certification. As well as regular courses on nutrition, she has studied Torque Release Technique™, Applied Kinesiology and has a certification in Activator Methods®. Previously, she served as the Vice President of the NZ Chiropractors' Association and is a member of the Stakeholders' Advisory Committee for the New Zealand Chiropractic College.
Louise feels fortunate to have been practicing in Wellington for two decades.
I enjoy encountering our patients when I am out and about, seeing them going about their lives feeling and functioning so much better. Sometimes when I'm out with my kids, we greet so many people, they have asked do I know everybody!
Outside of the office, Louise and her blended family live a busy life. They ski in the winter, enjoy traveling, road cycling, tramping and love to be active.
Find out more about what we can do for you. Schedule your time for a complimentary assessment! One of our chiropractors will sit down with you to discuss your concerns and determine if we can help.


Meet the Chiropractor | 04 499 7755