About Us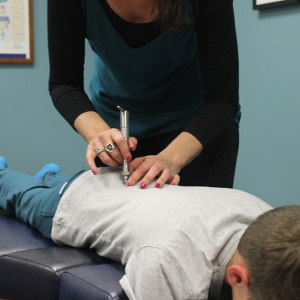 Chiropractor Dr Louise Blair has been in practice since 1999. She took over Back to Living Chiropractic in 2004, an already-established practice that has been in our community for over 25 years. Since that time, we've been lucky to have some wonderful young chiropractors associate with us as they started their careers. They have gone on to thrive in their own offices.
Serving an Array of Needs and Concerns
We want to help you get Back to Living. After Louise saw her own incredible results with chiropractic care, she found that the chiropractic lifestyle transformed everything for her, and she wanted to share this form of natural healthcare with others. With a convenient location in Wellington, we help city workers and look after a wider range of people, including medical doctors, physiotherapists, small business owners plus mums, dads and children of all ages. We also work with small business owners, helping them to thrive! Let us work with you to improve the function of your body and help you to enjoy life more.
What do you have to lose by seeing what we can offer you?
You may have tried other options already and haven't seen success. With a brain focused approach to healthcare, we work to ensure your brain and body have proper communication.
A Scientific Method
In our warm, inviting environment, you can benefit from the cutting-edge technology used to determine your particular needs. We're focused on doing whatever it takes to help you achieve your individual goals, and your care plan will be based on your desired objectives. Our chiropractic team is constantly learning more to continue to provide the highest level of service to you.
Contact us today! We offer complimentary consultations and have X-ray facilities located on-site.
Schedule your appointment


About Us | 04 499 7755