Contact Back to Living Chiropractic in Wellington
We'd love to hear from you! Call 04 499 7755

EMAIL US
***Please indicate if you are booking for the City or Carterton Clinic***
CONTACT
Back to Living Chiropractic
Phone: 04 499 7755
CURRENT PATIENTS:
Clinic Hours
Tuesday
7:00 am – 5:00 pm
Wednesday
12:00 pm – 5:00 pm
Thursday
9:00 am – 5:00 pm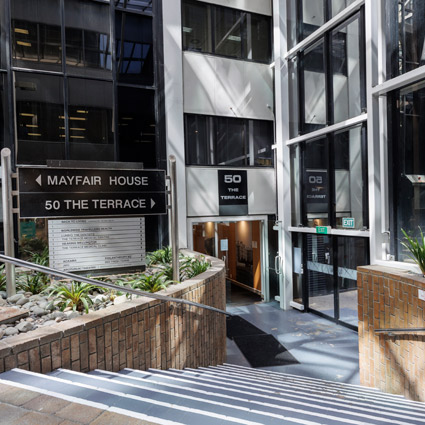 FIND US
Our Back to Living Chiropractic team looks forward to welcoming you. We're located in Wellington CBD in The Terrace just near The Dumpling Company, a short walk from anywhere in town. We accept same-day appointments.
Enter number 44 at The Terrace. Walk through the atrium, and you'll find us down the steps on the building to the right. You can also take the stairs or lift to level 1. There is parking available on the street or next door at North Terrace car park.
We offer holistic care for patients of all ages. Contact us today to book in for your appointment.